What you should know about CeBIT Global Conferences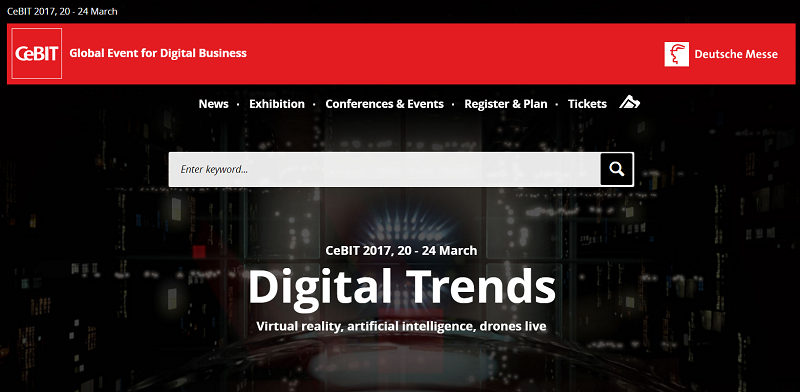 CeBIT Global Conferences is an annual event where business meets the digital leaders. This is a global event for digital business, with around 3 thousand exhibitors, 200 thousand participants and over 2 thousand keynotes and lectures. CeBIT is the largest and most internationally represented computer expo, organized by Deutsche Messe AG. The trade fair is held each year on the Hanover fairground, the world's largest fairground.
What does the name 'hide'? CeBIT is a German language acronym for Centrum für Büroautomation, Informationstechnologie und Telekommunikation, which translates as "Center for Office Automation, Information Technology and Telecommunication".
The five-day programme will focus on digital trends with the slogan of "Explore the Digital World". The CeBIT Global Conferences will take place between 20 and 24 March, 2017, and the programmes will be built around very interesting topics like artificial intelligence, robots, virtual worlds and even cybercrime.
SimTeam will team up with Indivizo and CX-Ray just like previously during the HR-Tech MiniConference in Poland. With the contribution of the Hungarian National Trading House and the Hungarian ICT Association, the three start-ups from Hungary will be able to showcase their products and services for the ones who are interested.
As we have previously reported, Hungary's booth at CeBIT will be bigger than ever before, read more from the Hungarian ICT Association by clicking here. The Hungarian start-ups will have their presentation on the afternoon of 21 March, 2017. Follow us for more details about the programme and SimTeam's participation.
Keywords: assessment centre, cebit, innovation, ICT, ICT innovations, announcement, development centre, about cebit.
Published: 2017.02.20. 14:36