Representing Hungary at CeBIT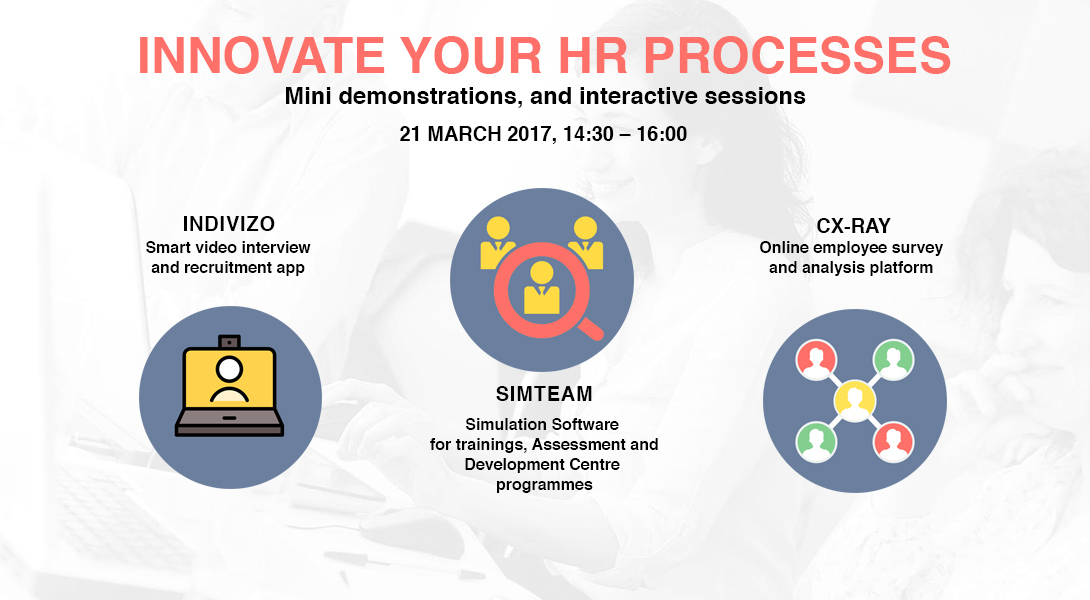 This year's Hungarian representation at CeBIT will be bigger and more spectacular than ever before, says the Hungarian ICT Association on their official website. They cooperate with the Hungarian National Trading House in order to help exportable Hungarian innovations to show themselves in Germany.
There has been a wide range of governmental and professional cooperation which enabled Hungary to have the second biggest national booth during the 2017 CeBIT event. There was a huge interest for participation from Hungarian companies, and after a strict process a selection of high added value, innovative Hungarian startups were picked to represent the country at this year's CeBIT either with exhibition or presentation.
We are glad to announce that SimTeam has also been selected, so we will meet there as part of a demonstration on how to innovate HR processes. SimTeam's focus during this year's event will be Assessment and Development Centre programmes, as well as simulation for trainings. Stay tuned as we will reveal further details about the event's agenda later on.
What you should know about CeBIT Global Conferences: click here to learn more in our next blog post. Visit hungaryatcebit.com for more information about Hungarian participants, and check out CeBIT's official website about the programme.
Keywords: assessment centre, cebit, innovation, ICT, ICT innovations, announcement, development centre.
Published: 2017.02.17. 16:23