How we experienced it: CeBIT 2017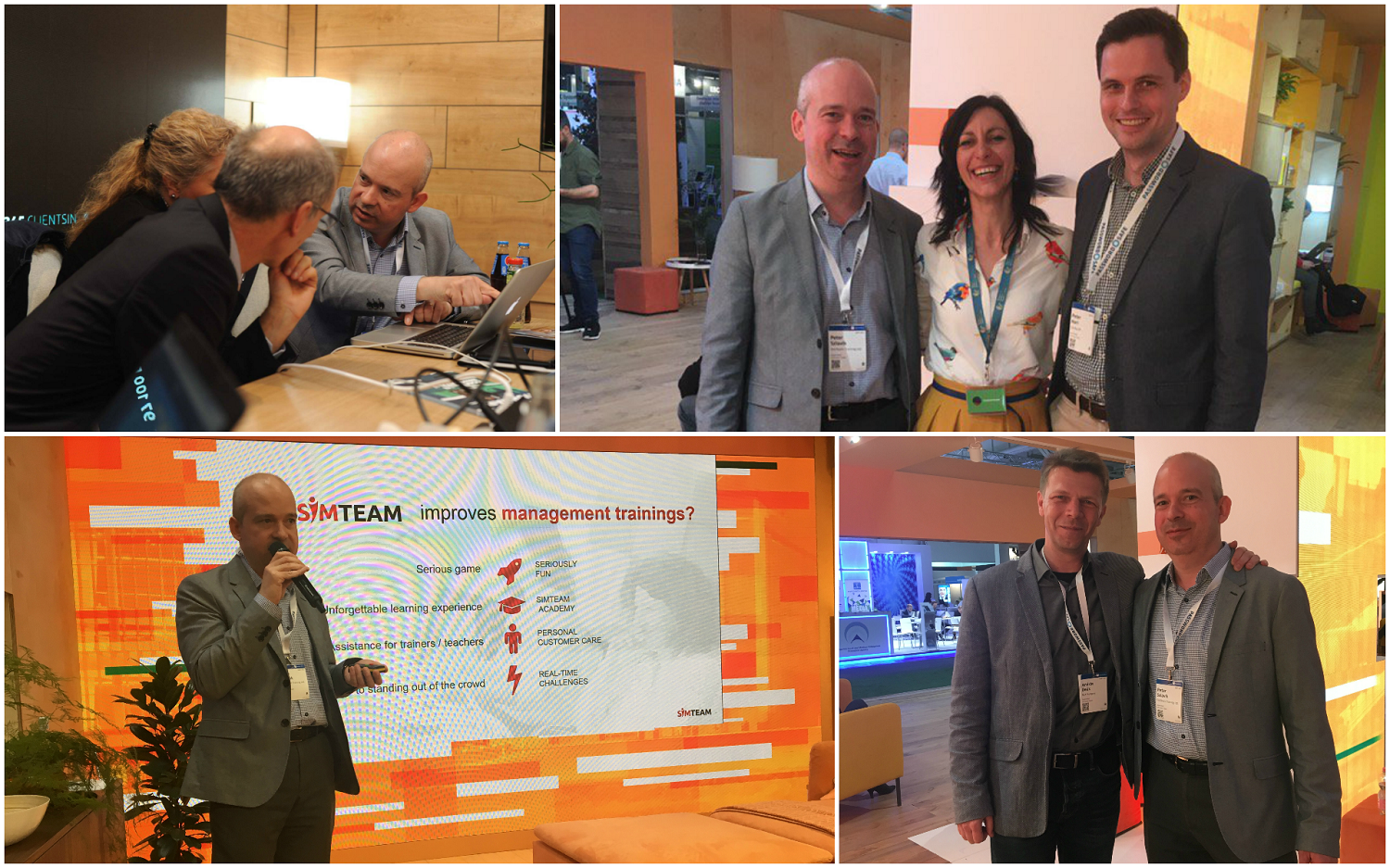 We are happy to look back at CeBIT 2017 this March.
We hereby thank the cooperation of 'The ICT Association of Hungary' and the 'Hungarian National Trading House'. SimTeam was able to show itself during the conference to all of those people who were interested in Hungarian innovation and solutions. The main topic of our presentations was "Innovate your HR processes", you can find out more via the link below this post.
Upon the invitation of the Hungarian National Trading House, together with two other innovative HR-oriented Hungarian companies (Indivizo and CX-Ray) we were able to showcase our solutions to the attendance with presentations, and we are happy to say that the presentations were successful, and we got lots of impressions and feedback from the attendance in the Hannover Fairground. We are looking forward to continuing this cooperation!
SimTeam's presentation at CeBIT 2017 is available on Prezi and on LinkedIn, click one of the links to access and view the presentation file. Also, make sure to check out some of the pictures we took during the conference, they are on our Facebook-page.
Keywords: cebit, conference, presentation, hr processes, innovation, technology, simulation.
Published: 2017.03.29. 13:14