How the CIA uses gamification in their organization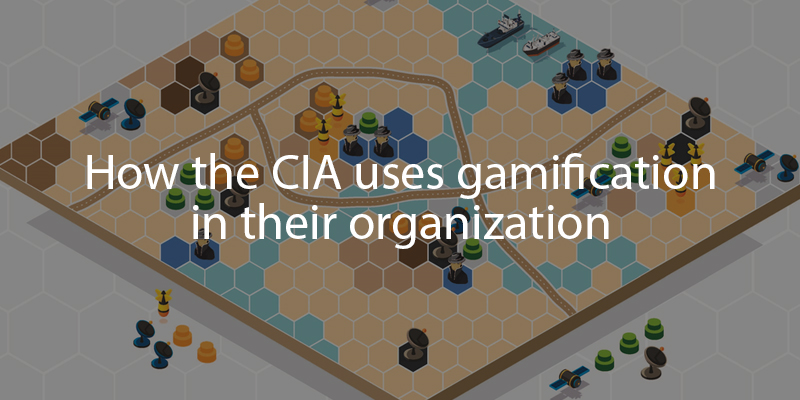 We came upon an interesting article about gamification recently, through which were able to discover the training techniques of the Central Intelligence Agency (commonly known as CIA). Find the summary of Ars Technica's report below, it is worth reading.
At the 2017 annual South by Southwest (SWSW) festival, representatives of film, music, education, interactive media gather around for a conference in Austin, Texas. This year is the 30th anniversary of the conferences and CIA Senior Collection Analyst, David Clopper represented the CIA in a panel earlier this March, showcasing their training methods at the offices. But how this might be even related to SimTeam, so that we write about it on our blog? Well, turns out the CIA uses custom-made gamified training solutions similar to our software – but as a board game.
Ars Technica magazine's representative Sam Machkovech was lucky enough to participate in a board game that the CIA uses during their trainings, as Clopper made an interactive demonstration during the conference panel. SXSW attendees were split in two groups to test out the "weirdest training exercise CIA has ever publicly revealed": board games. These games are not ordinary, though. They are designed, developed and assembled by CIA officers to reflect the realities of the CIA's day-to-day operations.
Clopper said that in the last decade trainings usually ended up in flip chart presentations and briefings so that they can test what the participants have absorbed from the training material, and according to Clopper, this was "incredibly boring". He has been long enough at the CIA to make a change, though, and as he considers himself a "gamer" person, he decided to reshape the training exercises based on this. During the SXSW they have presented three board games what they have used it the previous years.
Their board game is similar to other simulations in multiple ways. The exercises are based on scenarios that could happen in the real world. There are multiple roles in the game, each participant has their own duties within the team, and co-operation is a must if one wants to succeed. According to Clopper's statements, the turn-based board games even helped participants to find solutions for their real-life work challenges - solutions that they wouldn't even think of without the game-based training. It is good to see that even at the most serious levels of work-atmospheres, gamified solutions made their way to the training programs, and it is a good indicator for our mission in digitalized gamified training solutions.
(via Ars Technica and SXSW)
Keywords: gamification, training, blended learning, gamified trainings, fun, board games, simulations, sxsw conference, co-operation.
Published: 2017.03.29. 11:29